It was 12 spring years ago that Alexandria "Ali" Lowitzer got off the school bus and disappeared. The 16-year-old texted her mother and said she would walk to the burger joint where she worked to pick up a check, and that was it. No trace of her was ever found.
More than a decade later, Ali's mother, Jo Ann Lowitzer, still wakes up every day going through "an emotional rollercoaster ride." News of human remains being found could become the call she has long dreaded making. A story about a girl who hasn't been in touch for years because she was held captive or trafficked gives her "a bit of hope that Ali might still be alive somewhere."
"There is no way to describe how I feel. People like me suffer from ambiguous losses," Lowitzer said, referring to a term experts use to describe the loss of a loved one without closure. "It's a club that nobody wants to belong to."
Lowitzer is nonetheless an enthusiastic member of such a cohort. She attends the Missing in Harris County Day event each year to support others with missing relatives and to continue seeking information about her daughter. Taking place at the Children's Assessment Center in Houston on Saturday, the event will be held in person for the first time since the pandemic, meaning organizers can provide more hands-on resources to people with missing friends and loved ones.
Jo Ann Lowitzer poses with a photo of her missing daughter Alexandria "Ali" Joy Lowitzer on February 2, 2015. Ali was last seen getting off the school bus three doors down from her home when she disappeared on April 26, 2010.
James Nielsen, Contributor / Houston Chronicle
"This event is important for the people … in our shoes, but it's wonderful when the public comes and supports us and stands up for us; it makes us feel like people are listening," said Lowitzer.
The Harris County Institute of Forensic Sciences is working with the Texas Center for the Missing in cases involving unidentified remains and where there are no known next of kin of a known deceased, spokeswoman Michele Arnold said.
Participants are encouraged to bring photographs of the wanted person, particularly those that show identifying features such as tattoos or birthmarks. You can also bring pictures of a person's personal belongings — for example, the earrings a person was wearing when they went missing. In addition, Arnold said that x-rays and dental or medical records could be helpful to investigators and that participants should bring those as well.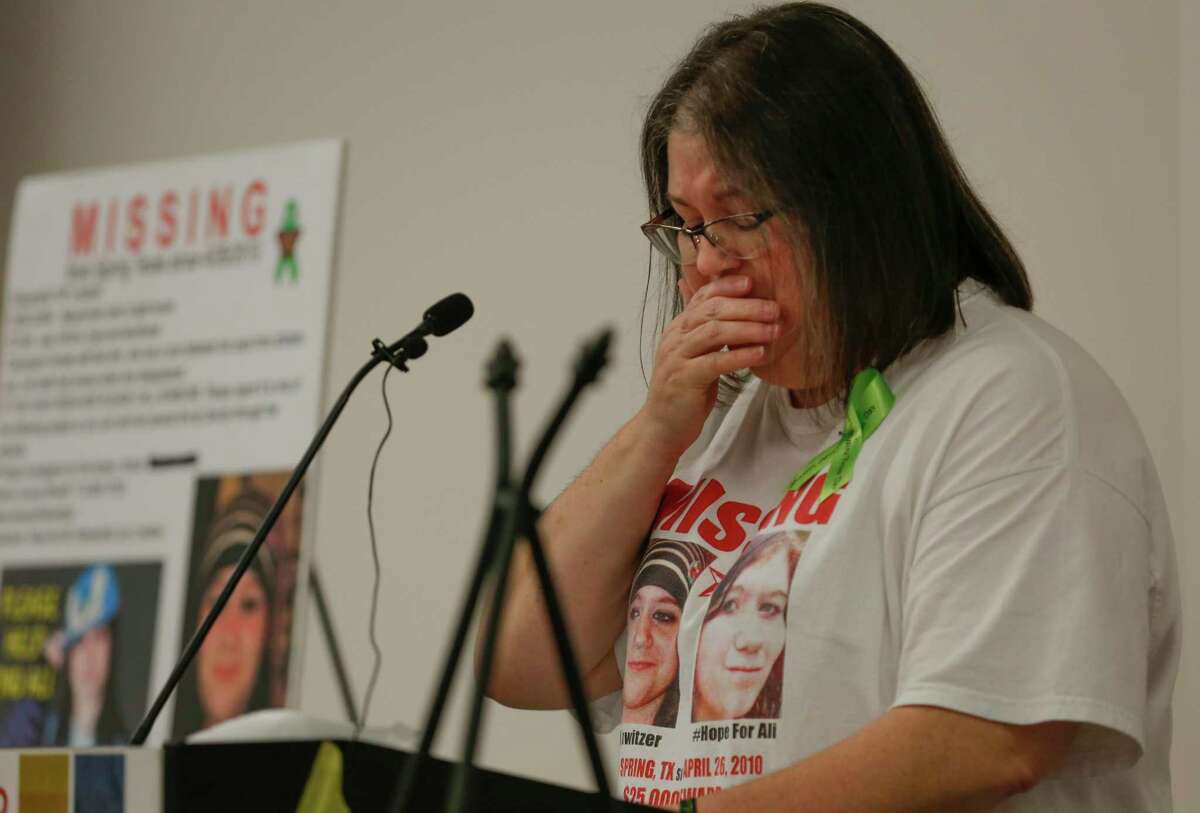 Jo Ann Lowitzer became emotional while speaking about her missing daughter Ali during a missing persons event at the Children's Assessment Center on Saturday, February 2, 2019 in Houston.
Steve Gonzales, Houston Chronicle / Staff Photographer
One way to advance their cases is to register the missing person in a database of unidentified human remains shared across the country. Relatives searching for a missing person can also provide a saliva sample and have their results entered into a national database for DNA matching with samples from unidentified remains.
Saturday's event will be held at the Children's Assessment Center at 2500 Bolsover St. from 10:00 am to 3:00 pm
See morecollapse
About 600,000 people go missing in the United States each year, according to the NamUs program, a clearinghouse and resource center for missing, unidentified, and unclaimed persons. Approximately 4,400 of the bodies recovered annually go unidentified.
NamUs has helped resolve approximately 29,300 missing persons cases; however, more than 14,000 unidentified individuals and 13,400 unclaimed remains in its database await a match.
Within Texas, NamUs has documented 1,800 cases of unidentified individuals and more than 400 known individuals whose remains have not been claimed. Last year, Harris County failed to identify 12 people whose remains were obtained by the coroner.
Families of migrants are among the largest populations with missing loved ones, with thousands of remains found in the border region each year. US Border Patrol has found more than 7,500 bodies along the border since 2000. In 2001, the agency reported a record 557 bodies.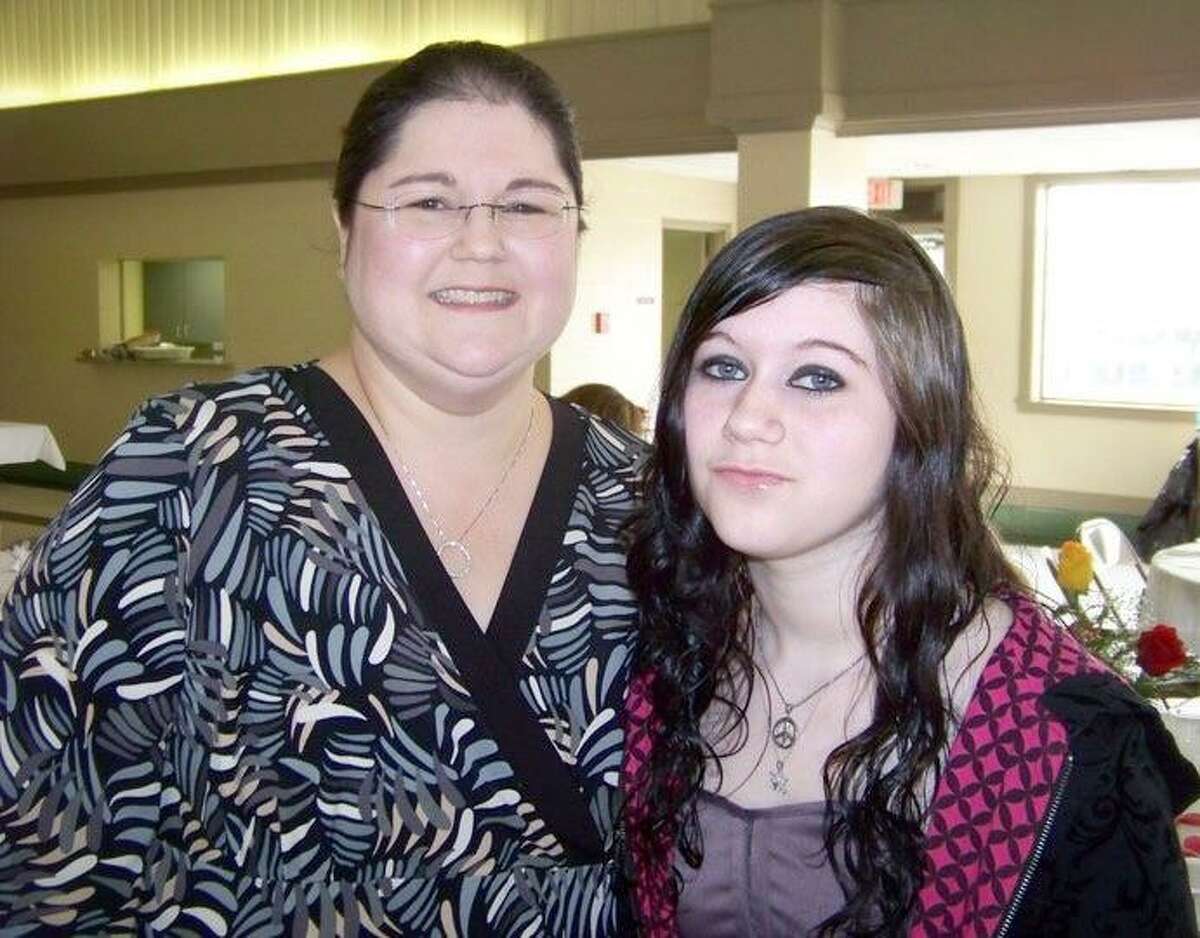 A photo of Jo Ann Lowitzer, left, with her daughter, Alexandria "Ali" Lowitzer. The 16-year-old went missing on April 26, 2010 in the spring.
Courtesy of Ann Lowitzer
Children, especially teenagers, also make up a large number of missing people, according to experts. Last year, the FBI's crime database reported 338,000 missing children. This corresponds to an average of around 1,000 cases per day. Missing children tend to have a higher recovery rate: More than 95 percent of missing children are found alive. Some are runaways, others were kidnapped by non-custodial parents.
Attending the Missing in Harris County Day event and meeting other people in their own skin helps Lowitzer cope. "We support each other; It's important to have that connection with another person who knows what you're going through."
olivia.tallet@chron.com
More stories from Houston and Texas