Bakers Basco has implemented a new GPS alarm system from LightBug to detect missing bakery equipment.
The updated technology now features 4G connectivity that amplifies signals in confusing places, Bluetooth to identify devices from a much greater distance in and around a certain area, and a supporting mobile app that triggers a ring alarm when a device is used is hidden.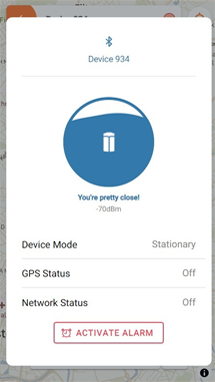 Founded in 2006 by Allied Bakeries, Fine Lady Bakeries, Frank Roberts & Sons, Hovis and Warburtons, the Bakers Basco membership program buys, manages and monitors the use of a standard basket for delivering bread to retailers and wholesalers.
It first introduced Lightbug's GPS tracking technology in 2015 and currently manages an equipment pool of approximately four million reusable Omega baskets and 500,000 transport carts.
Commenting on the latest upgrade, Paul Empson, General Manager at Bakers Basco said, "Technology is always advancing – and we have to go with it. We're always looking for better ways to locate equipment that ends up in the wrong place. The ability to improve connectivity and receive real-time notifications of missing devices on site will make the difficult work of our national investigation team so much easier and more time-saving. "
Bakers Basco said the long-term partnership with the GPS tracking company has enabled the development of bespoke solutions for its Omega baskets.
"Thanks to constant real-world feedback from the Bakers Basco team, we were able to develop a product that would operate in all environments and really go beyond current technological limits," said Chris Guest of Lightbug. "We're excited to see how the new features and enhanced reliability will improve operations."
The recovery of lost and stolen bread baskets and trolleys is a constant battle for the baking industry, but networked thinking and technological advances make all the difference. Bakers Basco reported a 54% increase in the number of its omega bread baskets in the second half of 2020 compared to the previous six months.