For business owners unfamiliar with digitization and automation, GPS tracking and telematics may seem like the same thing. But telematics is more than just vehicle tracking, and the era of seeing a moving dot on a map is over.
The global market for vehicle telematics continues to grow. Meanwhile, there are challenges: in Malaysia, a vehicle is stolen every 75 minutes and petrol theft often goes undetected. It becomes clear that there is a considerable need for technology in these areas.
How do telematics and GPS tracking differ? What does this mean for companies looking to improve their fleet operations in this business climate?
More than just GPS tracking
Telematics solutions can transform your fleet from a collection of separate vehicles into an organized system working towards common goals. How does it compare to GPS vehicle monitoring?
GPS tracking determines a vehicle's location using satellite-based navigation. Its functionality is limited to locating and tracking vehicle speed. For example, you can see where your company's trucks are located on the map.
Telematics includes GPS tracking but has a broader scope. This technology is capable of collecting, storing and displaying data from vehicles using telecommunication devices. This data can then be analyzed and acted upon, which becomes a key point for a business – by relying on real-time numbers that represent the work of the business.
For example, you can create a monthly report showing the fuel consumption of the entire fleet and compare it with the fuel delivery data. If you spot a difference, you can examine the data on each truck to identify who the fuel was stolen from and take appropriate action.
As part of the Internet of Things (IoT), telematics collects data on every aspect of the fleet that business owners can analyze and use to make informed decisions and develop better management practices.
So what are the advantages of telematics compared to location on the map in practice?
Improved fleet operations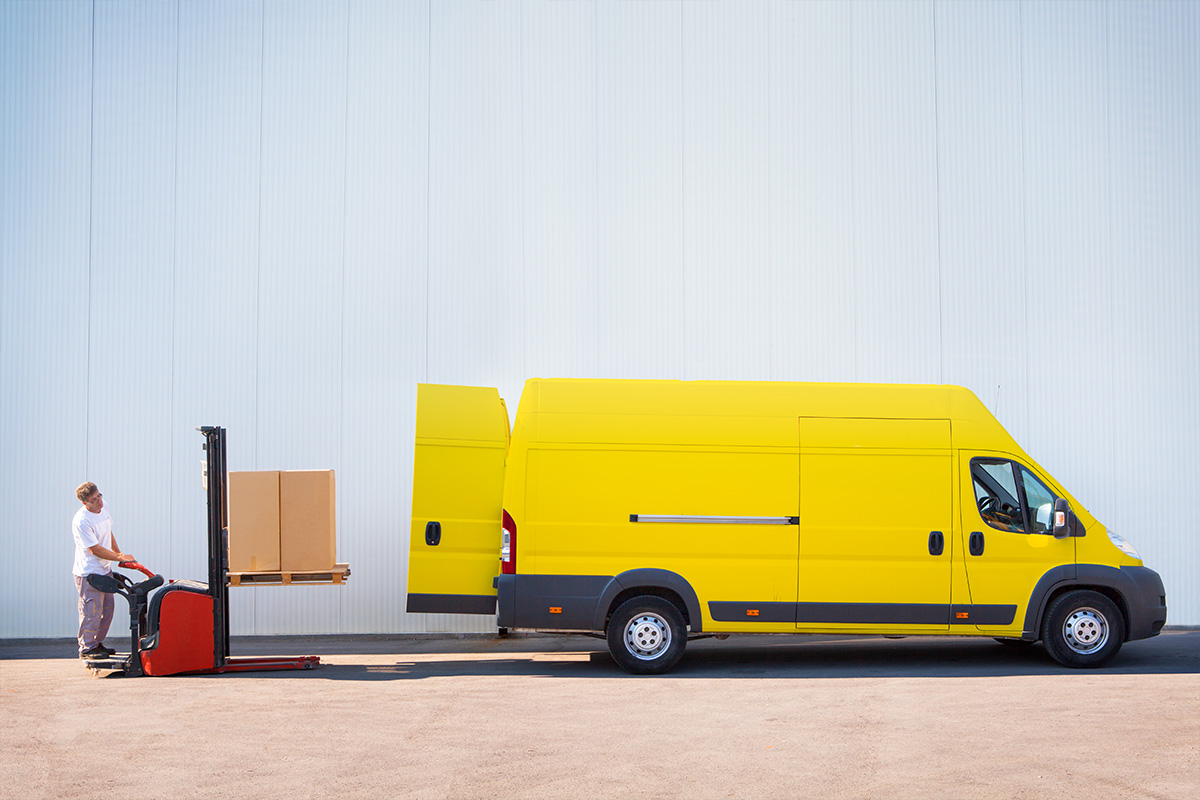 GPS vehicle monitoring provides a vehicle's location and movement on a map, while telematics enables tracking of more than 50 parameters for each vehicle in your fleet.
Since these values ​​are both historical and real-time, owners can react immediately when needed or use the collected data and statistics to make operational decisions.
For example, telematics solutions offer great opportunities for timely fleet maintenance. Effective vehicle maintenance results in avoiding traffic violations, minimizing vehicle downtime and raising driver awareness.
The extent to which telematics can improve a company's fleet operations is limited only by the business owner's understanding of the pain points that need to be addressed. Economical driving, driver compliance with timetables, effective route building, ensuring the cold chain and transporting dangerous goods under the right conditions, as well as regulatory and corporate compliance are just a few of the issues that need to be addressed.
Improved security
By using GPS vehicle tracking, you can see if your asset is in the right place. But is that enough to ensure it doesn't fall into the wrong hands? It's easy to remove and destroy a GPS tracker or just block the signal and a stolen vehicle will never show up on your radar screen again.
Telematics systems prevent theft at different levels – for fuel, goods and vehicles – across different technical frameworks, both for vehicle tracking and recovery.
In Malaysia, businesses suffer from vehicle theft and hijacking. Truck theft prevention with telematics provides an ecosystem of driver IDs, alert buzzers, and tracking of route deviations and unauthorized stops, with all data from these points collected in one place.
Typically, a platform can be configured to send notifications when some parameters change in a harmful way – for example, when a vehicle leaves a certain zone without permission, or when an unauthorized person tries to open a smart lock protecting goods.
Motorists are also often attacked. In this case, if the panic button is pressed, a telematics solution alerts fleet owners so they can react immediately by immediately sending a notification with the driver's location and other information.
If the crime has already happened, telematics providers offer vehicle tracking and recovery systems. You can detect blockages, block the engine remotely and get instant information needed to recover or stop the breach.
Safe driving control reduces the number of traffic accidents. If they happen and were not caused by your driver, you will get reliable evidence for the police and your insurance company with the exact data on the driving parameters, videos and pictures.
Advanced cost management and increased revenue
There is no need to explain to business owners that expenses, revenue and profit depend on factors more complicated than competitors' prices, market conditions and the quality of service you offer your customers. This is where telematics serves you well by uncovering vulnerabilities and providing the data necessary to address those vulnerabilities, even if they are hidden due to process, human factors, or lack of evidence.
GPS tracking alone won't do much here. However, if we broaden our view to the wider world of telematics, there are a number of ways you can reduce costs:
Eliminate the idle that literally drains your fuel and efficiency
Pay fewer fines by reducing speeding
Controlling the transport conditions of goods and avoiding fines from customers
Reduce pen and paperwork, automate processes, and free employees to focus on more complex or growing tasks
Elimination of errors and the losses associated with them
Detailed reports and analytics help owners find and fix vulnerabilities across dozens of internal verticals and avoid unnecessary spend now and in the future.
Telematics as a gateway to more data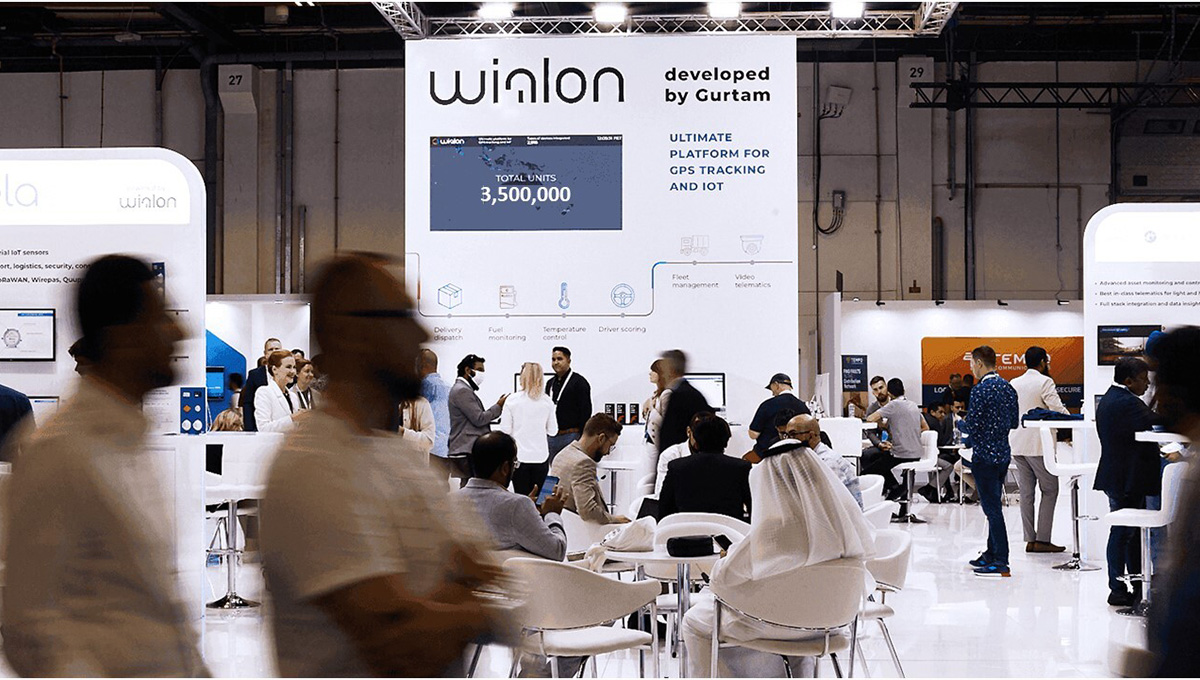 The performance of a telematics solution depends on GPS tracking equipment, connectivity, service provider capabilities and other factors. One of the most important aspects is the software.
That is why the skills of service providers are mentioned: their job is to choose the right solution for your business needs, from a track and trace system to a multifunctional one.
Wialon is one of the market leaders here. This ultimate GPS tracking and IoT platform can be deployed regardless of the size and type of assets a company needs to control.
"At Wialon we adapt to the current environment. Our product has long been more than just GPS tracking. We link our product development strategy to the idea that each business has its own unique characteristics," says Aliaksandr Kuushynau, Head of Wialon at Gurtam.
"In some areas, Wialon would be enough just out of the box, and somewhere there might be room for integration with third-party apps or solutions. A whopping 3.5 million connected vehicles prove that we offer versatility."
Does telematics bring real profits to companies?
Before an entrepreneur invests in a fleet management platform and integrates it into his business environment, the natural question is whether it will be effective and not only cover the implementation costs, but also bring additional profit. Industry participants provide some pointers.
The Fleet Management Systems (FMS) market is emerging in Malaysia. It is expected to reach $10 million by 2025.
Auto theft syndicates in Malaysia circumvent laws and continue to sell stolen cars. Car rental companies and other businesses suffer huge losses due to the imperfection of legislation and the easy way GPS trackers are disabled by hijackers. Therefore, professional telematics systems can serve as a lifeline for companies of all sizes in the region.
Malaysia has one of the cheapest petrol prices in Asia Pacific. Despite this, thieves continue to steal fuel from vehicles or gas stations, while fleet owners suffer losses. Telematics keeps fuel management under control.
For market participants in virtually every industry with assets to protect, it's not just advisable, it's critical to measure vehicle performance, track driver behavior, gain actionable insights to improve driving safety, and reduce insurance costs for your customers, among other things. All of this can be achieved with telematics, and hundreds of successful use cases have already proven it.