The split of LGBTQI members Michelle Ntalami and Makena Njeri exactly one week ago; sparked a debate among internet users about the legitimacy of their relationship – whether they really cared about each other and whether all the fuss was really necessary.
For Michelle Ntalami, silence was not her thing; when she lost her temper and decided to share her opinion about what had really happened before their breakup.
Her main reason for breaking up with Makena was literal "serial infidelity"; which she claimed she even had receipts to prove it.
"The truth of why we're no longer together is her serial infidelity with multiple partners. The ones I suspected and confirmed are two people; one a public figure and the other a lesser known married woman, a health professional. "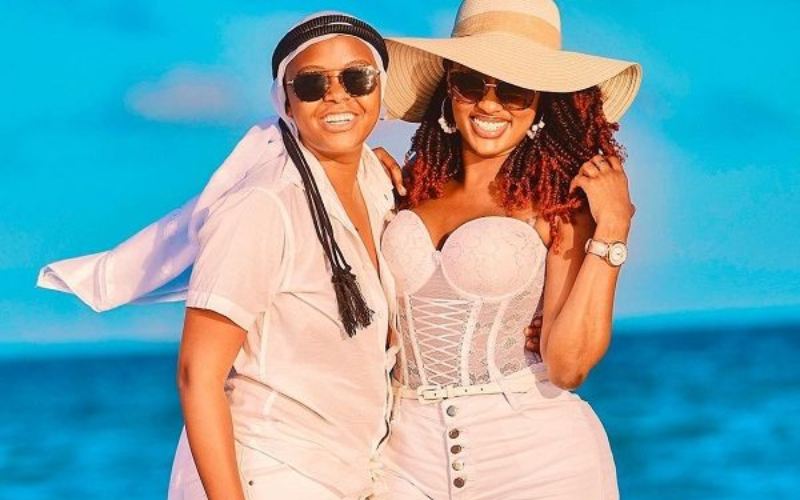 Break the ice
After days of silence, Makena Njeri couldn't take it anymore. She shared her side of the story in a long Instagram post. Read part of it;
"… Can we briefly talk about ugly relationships here? We ALL know through personal experience or through close associations in our lives that the moment a third party is called in to justify a behavior; (good or bad) it's no longer about the two people in the relationship …
The latest drama is a manifestation of an inner turmoil that is unresolved. I say this with empathy and compassion. "
According to her, Makena is definitely in the process of negotiating it with Ntalami and solving her problem.
in news